Specifications
Description
Images
Ordering information
Exchangeable observation tubes.
Compact wedge shaped cast aluminum alloy frame for exceptional stability and a small footprint. Chemical resistant baked enamel finish.
Low profile coaxial coarse and fine focus controls with tension adjustm ent.' Front mounted CCD, 35mm SLR, digital camera port.
Automatic voltage sensing power supply. Removable power cord.
Flexible and modular design for system expansion.
The Meiji Techno IM7000 Series inverted metallurgical microscopes have a slim wedge shaped design that saves bench space and offers excellent stability. All of the IM7000 Series controls are ergonomically positioned to provide comfort and extended ease of use for the operator. An integrated LED or 6V/30W vertical Koehler halogen illuminator with a variable intensity control and automatic voltage sensing power supply provides excellent specimen illumination and contrast. The IM7000 Series is designed to meet your most diverse needs for materials research. Meiji's IM Series is well suited for examination of mounted metallurgical specimens or for routin equality inspections such as, micro structure analysis, various materials testing, QA and QC examination and photomicrography.
The IM7000 Series Microscopes offer crisp, distortion-free, high resolution images in multiple modes of operation and the built-in photo port on the front of the body makes image documentation quick and easy. Contrast methods available include: Brightfield and Polarized Light observation modes.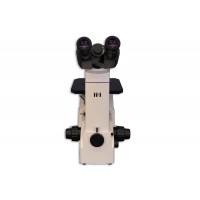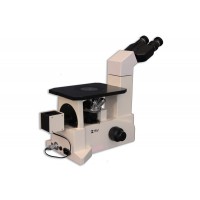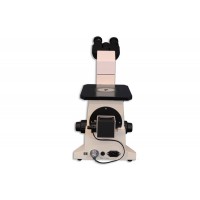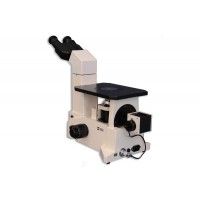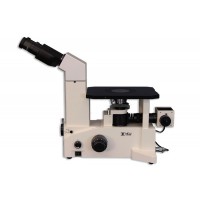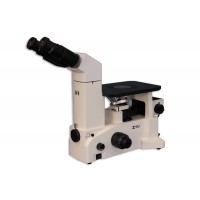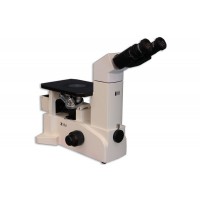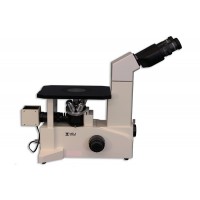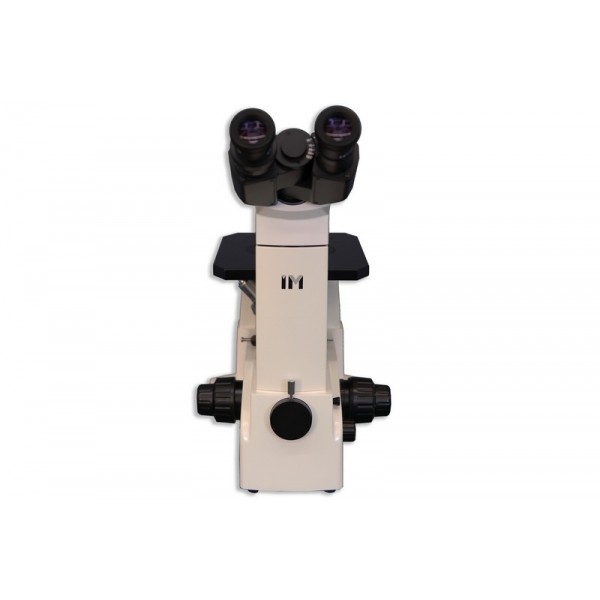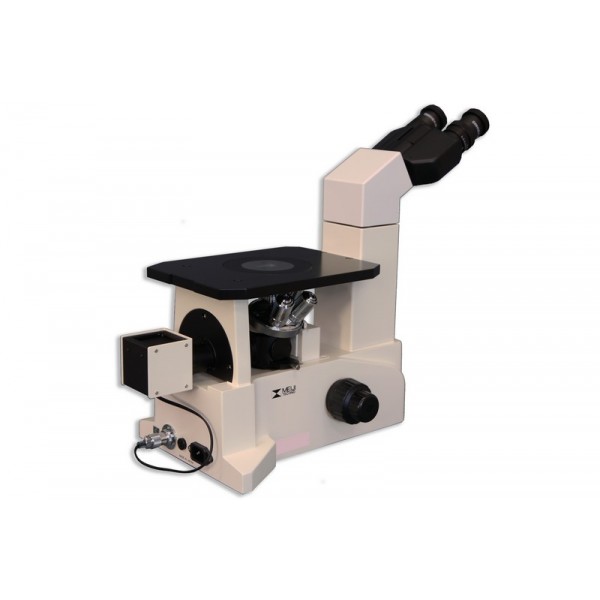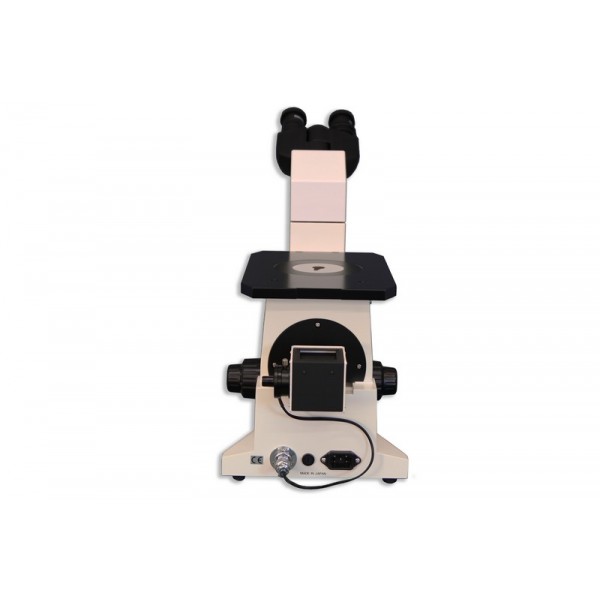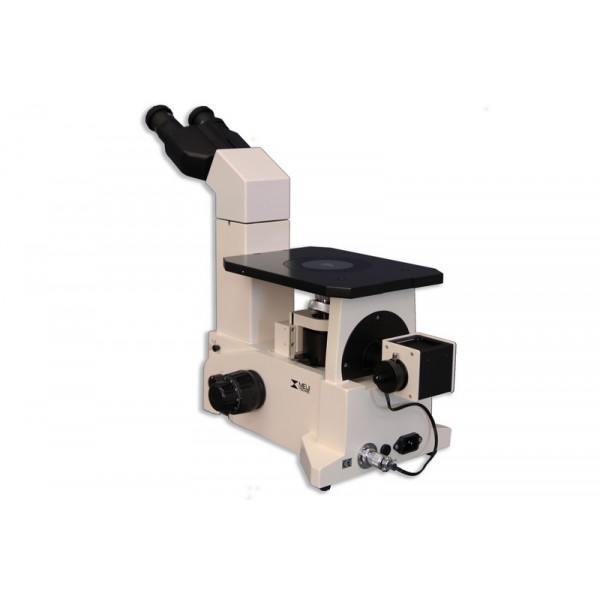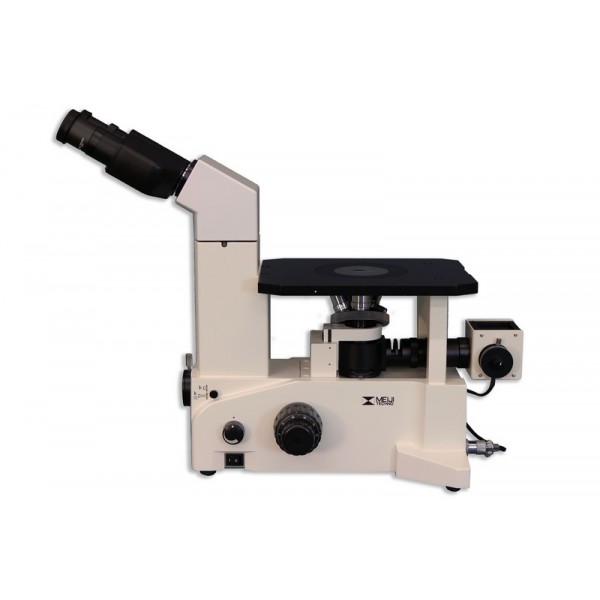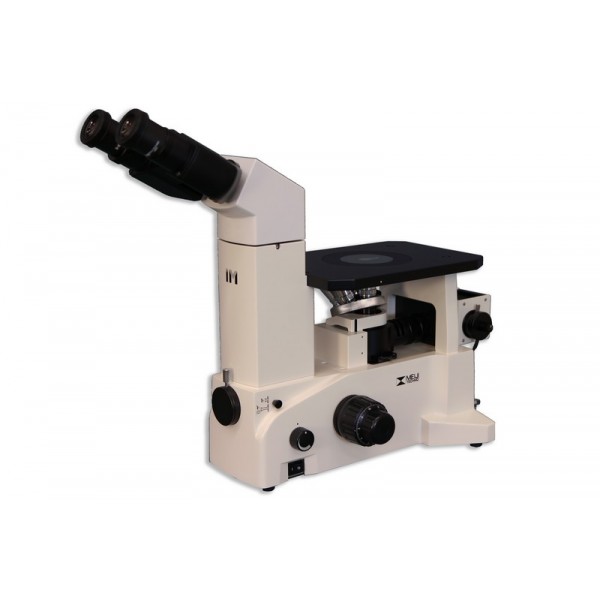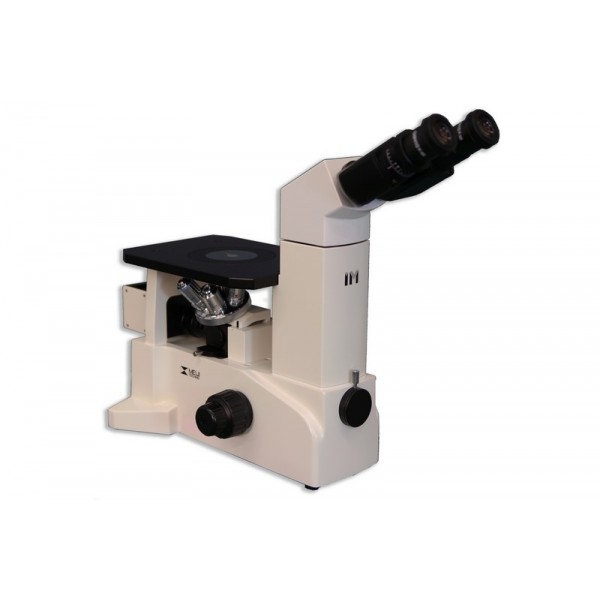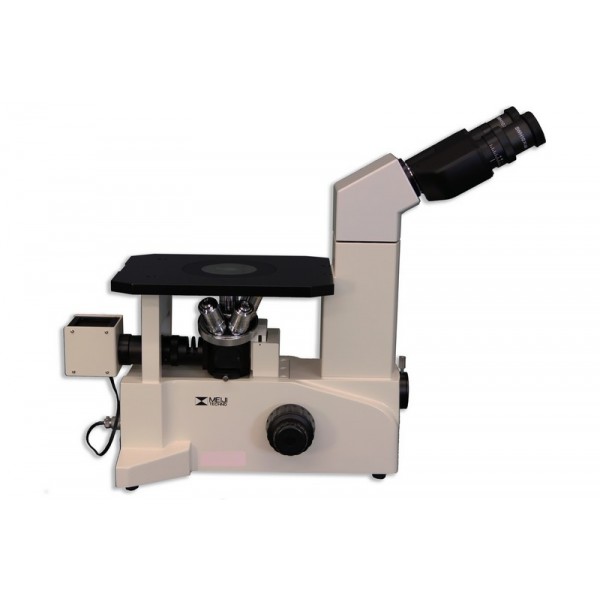 ORDERING INFORMATON
Model
Body
Eyepieces
Objectives
Stage
Illuminator
IM7100
Binocular
SWH10x F.N. 22
Plan Epi 5x, 10x, 20x, 50x
Ceramic coating 180 x 245 mm
Koehler Vertical
Illuminator
6V.30W halogen
Automatic voltage
sensing power supply
IM7200
Trinocular
IM7100L
Binocular
LED Illuminator
IM7200L
Trinocular
IM7300
Binocular
Mechanical 184 x 224 mm
Koehler Vertical
Illuminator
6V.30W halogen
Automatic voltage
sensing power supply
IM7400
Trinocular
IM7300L
Binocular
LED Illuminator
IM7400L
Trinocular
Body
Cast aluminum alloy body for rigidity and exceptional stability.
Viewing Heads
Units are supplied with either a standard Siedentopf type binocular head inclined at 30° or a trinocular Siedentopf head inclined at 45°. Interpupillary distance is adjustable from 53mm to 75mm. A graduated diopter adjustment is provided as a standard feature on the left eye-tube of all units.
Objectives
Planachromat EPI 5X/0.10, EPI 10X/0.25, EPI 20X/0.40 and EPI 50X/0.75 are standard on all units. Optional Planachromat EPI 100X/0.90, W.D. 0.37mm is available.
Plain Stage
A 180mm (X) x 245mm (Y) Plain Stage for IM7100 & IM7200. A 184mm (X) x 224mm (Y) Plain Stage for IM7300 & IM7400.
Optional Attachable Mechanical Stage (for IM7100 & IM7200)
112mm (X) x 72mm (Y) movement with drop down ergonomic coaxial controls.
Illumination
A vertical Koehler illuminator equipped with 6V 30W Halogen bulb. Variable rheostat and automatic voltage sensing power supply are incorporated as standard.
Focusing Mechanism
Ergonomically low positioned, coaxial coarse and fine focus knobs with adjustable tension control.
Photo Port
All models are equipped with a front mounted camera port suitable for CCD, 35mm SLR, or digital cameras. Optional camera adapters are available to facilitate a wide range of camera and video equipment.
Range of Travel
9mm total, 1.0mm up and 8mm down. Rotation of fine focus: 0.2mm per revolution.
Optical System
All microscopes come standard with an infinity corrected optical design (F=200)
We reserve the right to change the specification without notice.